报告题目:Strategies for materials design, processing and applications
时间:2018年9月20日 15:00-16:30
地点:吉林大学中心校区唐敖庆楼9楼报告厅
报告人:Professor Shi Xue Dou,Professor Hua Kun Liu
E-mail: shi@uow.edu.au; hua@uow.edu.au; Web: http://isem.uow.edu.au/staff/UOW105559.html
Position: Director, Distinguished Professor, Institute for Superconducting & Electronic Materials, Australian Institute of Innovative Materials, University of Wollongong, Wollongong, Australia
Abstract:
Energy storage has become a game changer in entire energy system for integration of renewable energy to power supply system. Rapid increase in renewable energy leads to smart buildings, smart grid and smart cities but these are impossible without energy storage. Significant advances in development of strategies and approaches on novel materials research for energy storage applications have been made. These include band engineering for alteration of electronic properties; Strain engineering for both electronic strain and structure strain; Additive & subtractive engineering for controlled growth of electrode materials; Compositing; Dimension manipulation; York-shell sphere/Core-shell wire/tube/fabires/ribbons; Surface engineering; Hybridisation at materials & cells level. Examples using these strategies will be presented. ISEM has jointly registered Australian Innovation Industry Park (AIIP) in Wollongong to accelerate research industry transformation processes in the renewable energy, smart grid, energy storage packs, heavy electric vehicles and devices for construction and mining.
Biography of the Speaker: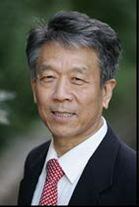 Shi Xue Dou is Distingiushed Professor at University of Wollongong. He received his PhD in chemistry in 1984 at Dalhousie University, Canada and DSc at the University of New South Wales in 1998. He was elected as a Fellow of the Australian Academy of Technological Science and Engineering in 1994. He was awarded the Australian Government's Centenary Medal in 2003, multiple Australian Professorial Fellowships from 1993 to 2007, finalist of Eurek Award for Science Leadership in 2010 and finalist of Eurek Award for mentoring in 2013. He is named as a highly cited researcher by Thomson Reuters. His research focusses on energy and electronic materials and his publications attracted 32,000 citations with h-index of 80 (Web of Sci). He has supervised 90 PhD students, more than 60 postdoctoral and visiting fellows. He is program leader for Auto CRC 2020 on electrification program and ARENA 2016-2020 on smart sodium storage system program.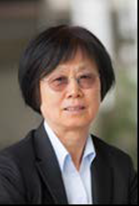 Hua Kun Liu is a distinguished Professor at Institute for Superconducting and Electronic Materials, University of Wollongong, Australia, and a Fellow of Australian Academy of Technological Science and Engineering. She received the UOW Vice-Chancellor's Award for Research Excellence Senior Researcher in 2013, and won the competitive ARC Australian Professorial Fellowships in 1994, 1999, 2003 and 2006. Prof Liu received UOW Doctor of Science at University of Wollongong in 2017. She has supervised 75 PhD students to completion and 40 postdoctoral and visiting fellows. She was named as a highly cited researcher by Thompson Reuters and Google Scholars. Her research is focused on energy storage materials and her publications have atrracted citations 33,000, h-index of 91 (Web of Sci).
C.X. Ran et al., Chemical Society Reviews, 47 (12), 4581-4610 (2018)
Y.J. Liu et al., Nature Commun., 9, 3645 (2018)
L.Ren et al., Advanced Materials, 30 (35), 1802595 (2018)
J.Q. Deng et al. Adv. Energy Mater. 8 (4), 1701428 (2018)
Y. H. Dou et al., Chemical Society Reviews 46, 7338 (2017);
M. R. Kaiser et al., Adv. Mater. 29, 1700449 (2017); ACS Nano 11, 9048 (2017);
S. Kalluri et al., Adv. Mater. 29, 1605807 (2017); Adv. Energy Mater. 7, 1601507 (2017);
M. Lao et al., Adv. Mater., 29, 1700622 (2017);
Y.X. Wang et al., Nature Commun., 6, 8689 (2015; ) JACS, 138, 16576-16579 (2016)
J.T. Xu et al., Adv. Mater. 27, 2042 (2015); Adv. Mater. 29, 1605694 (2017)
Z.Q. Sun et al., Nature Commun., 5, 3813 (2014);
M.Z. Chen et al., Adv. Mater. 29, 1605535 (2017);
R. Rajagopalan et al., Adv. Mater. 29, 1605694 (2017)
Z.X. Tai et al., Adv. Mater. 29, 1606716 (2017);
M. Islam et al., Nature Commun., 7,13319 (2016)
Liu et al., Nature Commun., 7, 10254 (2016)